Karen Levy is a co-owner of the DSL Collection, founded by her parents Dominique and Sylvain Levy in 2005. The French family's collection of Chinese contemporary art has pioneered uses of new media to display art, building digital museums in Second Life and VR galleries, while also investing in artists who work with emerging technologies. In 2019 Levy co-founded the tech consultancy AiKA, which helps traditional art businesses forge digital partnerships and strategies, from metaverse hubs to NFT drops. Here she tells Outland about the evolution of the DSL Collection and why the art industry now needs to get on board with web3.
My parents had been collecting art for twenty years when we visited my uncle in China, where he had just moved, and fell in love with the culture. There were only about three galleries then, in one art center in Shanghai. But we were amazed by the energy and creativity. The idea came for the collection to focus on Chinese contemporary art—the art of the time.
From the beginning technology has played an important role in the collection, which I joined my parents in building. Firstly, it has allowed us to share the works and make them more accessible. In 2009 we created our first museum on Second Life, and then later we started working with virtual reality, opening the first private museum in VR in 2016. It was incredible to be able to show all the biggest works in the collection in a space that we had designed. It was one thousand square meters. We could easily move the works around as well. Since then we've commissioned more spaces using VR in collaboration with other organizations, and are exploring different metaverse platforms. It's a great way to bring new experiences to audiences.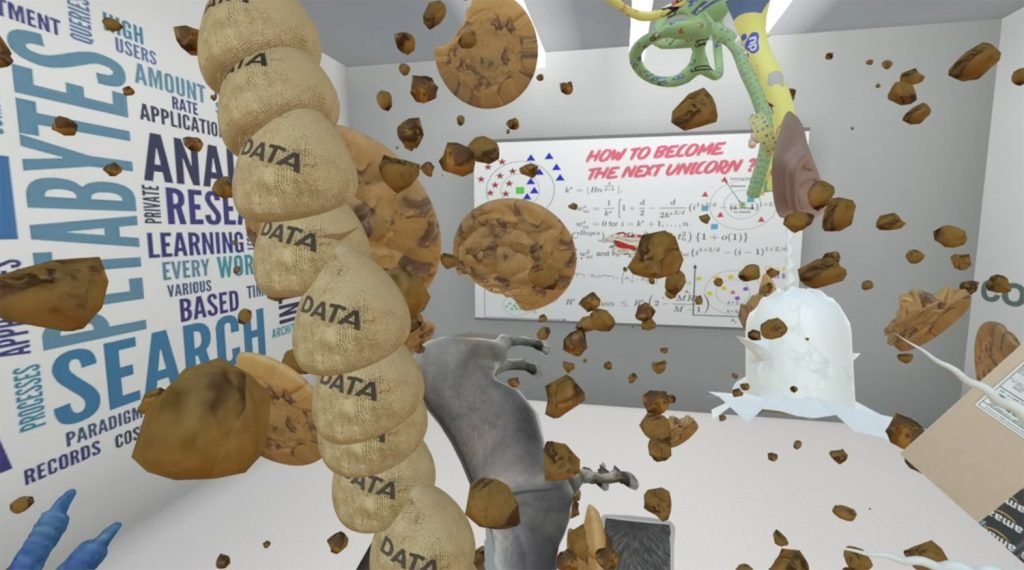 The DSL collection itself spans different media, from painting and sculpture to cutting-edge technologies. The first VR piece we collected was Happily Contained (2018) by a young Shanghai-born artist called Miao Ying, who uses coding and computers to explore transformations in Chinese society. We were immediately struck by her work, and are always delighted to be including the work of female artists. Then at Art Basel Hong Kong in 2019 we came across another incredible piece using VR and AR by the artist Lu Yang, a screen-based installation entitled Electromagnetic Brainology (2017). We knew we had to have that work as well. 
A few years ago a team from Hong Kong asked if we wanted to commission them to create a game. We decided to go for it. We worked closely with the artists, Allison Yang Jing and Alan Kwan, to develop the concept for Forgetter (2021). As part of the game you walk through different rooms displaying works from the DSL Collection. The idea is to destroy the memories of artists so their brains can be reimplanted in newborn babies. We're now working with another team, Children of Cyberspace, on a game called June.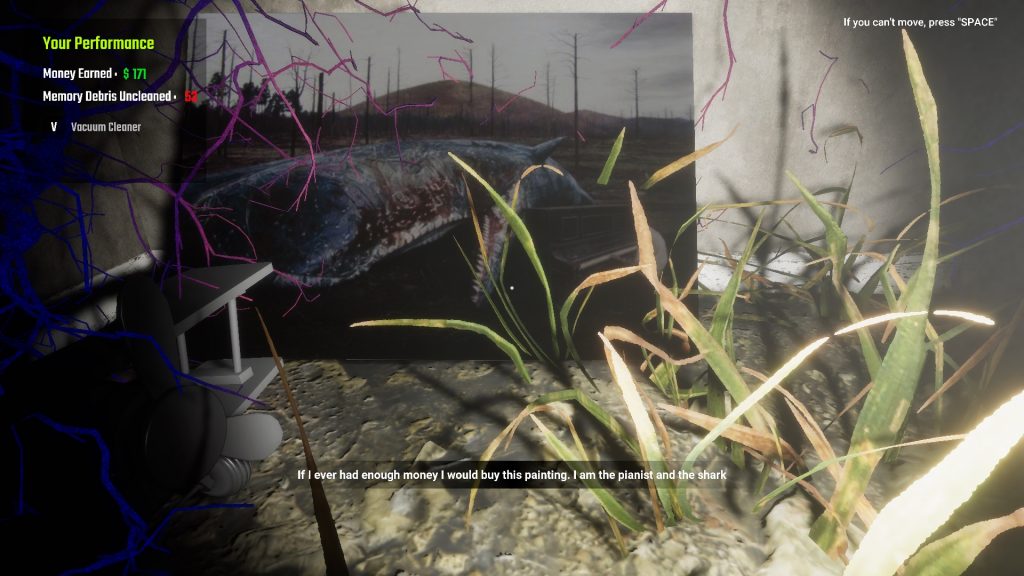 Our mission is always to collect the work of our time—so naturally we have a few NFTs. One of these is by the artist Yang Jiechang, whose first NFT drop was a collaboration between the digital agency that I co-founded, AiKa, and LaCollection. Trained in traditional calligraphy, he's a multidisciplinary artist who has worked with sculpture, painting, and performance. The project was a real success and so we've just launched a second NFT collection with the artist. Our collaboration with Jiechang makes us the first company to have presented an NFT in a French museum, the Musée Guimet in Paris.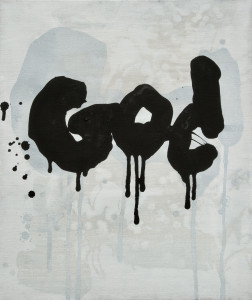 The idea for AiKA was born out of everything I've learnt about the power of technology to build community, and to capture the interest of the next generation, while working on the DSL Collection. I also have a background in art business—I worked at Phillips and Sotheby's—and I missed the entrepreneurial side of things. Together with my co-founder, Aimie Ferry-Sauvaire, we created the company to help art businesses and institutions develop their digital identities and content and forge new partnerships, particularly with luxury brands and in Asia. We also have our own corporate collection of NFTs. AiKA's latest project, a partnership with the DSL Collection, is a metaverse "art hub" for conferences and other events.
I come from the traditional art world, and I have observed first-hand how internet technology and having a digital presence—from WeChat and Instagram to NFTs—is a gamechanger for the art industry. The blockchain is a disruptor, because we are using technology in a totally different way. But the potential for using NFTs to reach new audiences is why I have been pushing for the traditional art world to come on board. It's an opportunity for more creativity. We are building the future of art in the metaverse.
—As told to Gabrielle Schwarz.
---