Last month painter Nina Chanel Abney, known for her distinctive graphic style that easily scales from small canvases to monumental murals, launched her first NFT collection, Super Cool World. To do so, she created a new platform called Gallery of Digital Asset, or GODA, designed to cater to artists who work in traditional mediums and want to enter the NFT space. GODA brought together a team of advisors from, both the art world and web3. One of them is J1mmy.eth, an "NFT wizard" who has applied his expertise to a number of NFT projects, in part through his company Nameless, which provides creators with necessary tools and services. J1mmy corresponded with Outland over email, replying to questions about his entry into crypto, what drew him to GODA, and some highlights from his NFT collection, which includes thousands of tokens.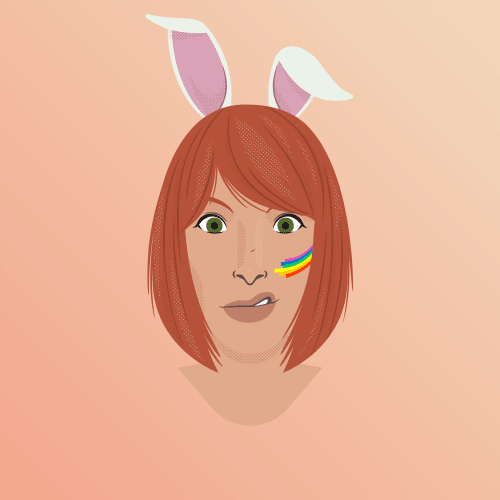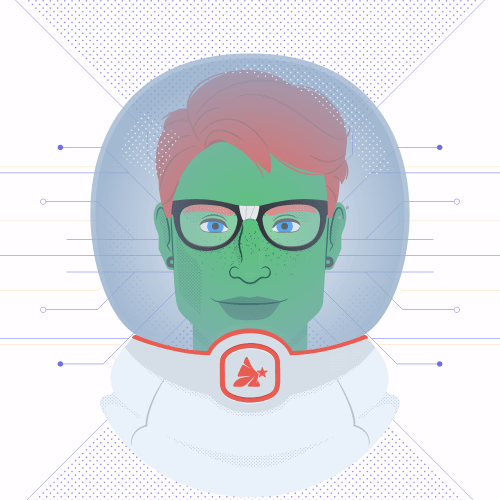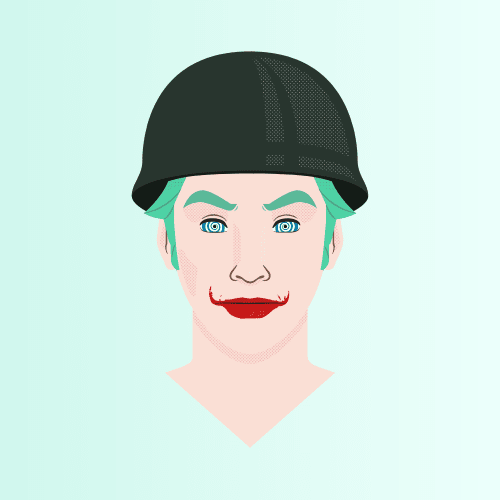 Nina Chanel Abney was looking to explore her first digital art project and she didn't know how or where to do it. This led to a group of friends solving the problem of a curated platform that is built for artists who are already successful on the traditional market to explore new digital mediums for their work. GODA is an opportunity to introduce the web3 audience to traditional artists. That is our focus and that's what makes us unique.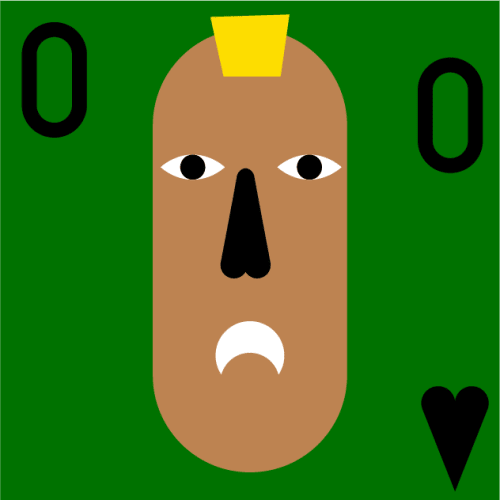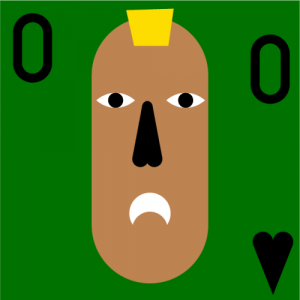 I became aware of Nina shortly before she did the cover for Meek Mill's album "Expensive Pain," and I very quickly came to identify with her art. Some of it is very provocative and perhaps the message is a bit uncomfortable, but I appreciate how she manages to get me to feel something with simple forms in a style you can instantly recognize as hers. I think her recent apparel drop with Jordan is another great example of her success as an artist and the recognizability of her work. She often uses characters, so a PFP project was a fitting entry into the NFT space.
PFPs are a trend I picked up on very early with Avastars that has continued to this day. I can take no credit for Nina's idea for Super Cool World being a PFP collection, but it was the obvious category for building a strong community around her work. I have seen many of them on Twitter over the last few weeks! I launched Avastars because I wanted to prove a point: that we could have complex, high-fidelity art on-chain. On-chain art has perfect provenance. The art itself is stored on-chain, along with the histories of transactions and ownership. It is all there. The assets will be there if the Ethereum blockchain exists, no matter what else happens to the rest of the NFTs that are not on-chain. Avastars will be there forever for people to see, and I hope that's exactly what happens—in thousands of years someone will be appreciating the earliest examples of on-chain art and find Avastars.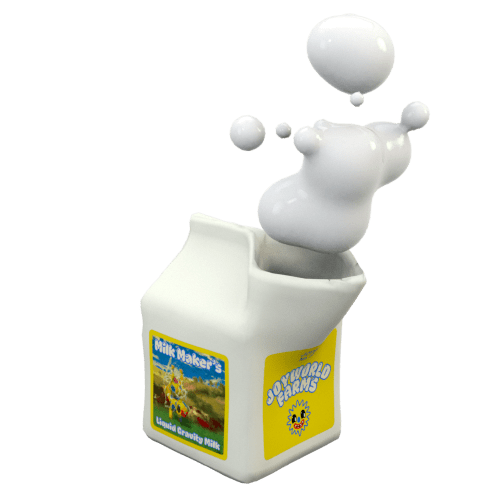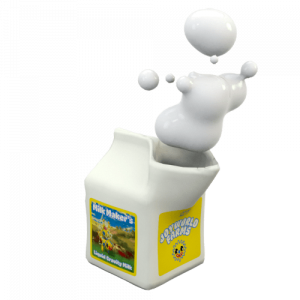 I own a lot of on-chain art, including Autoglyphs, CyberBrokers, and Art Blocks projects. But most NFTs are not on-chain, including most of the ones in my collection. There are many factors that drive value, and in today's market, on-chain is not the primary value driver. GODA is not a strictly on-chain project. Each artist will bring their own ideas and requirements for a project, and we will explore those together and decide the best approach.
The main lessons I have learned that I have helped instill into GODA are keeping things simple and being a part of the community that you create from a project. I was an NFT collector before I was an NFT project founder, and I have continued down both paths since becoming an active builder in the space. This has brought an organic authenticity to anything I'm involved with, since my ideas and convictions came from my experience as a collector. I get better engagement on social media with projects I collect but am not directly involved with. There is a certain level or authenticity when you're admiring someone else's work rather than discussing the virtues of your own. I have learned to highlight what others say about projects I am directly involved with, rather than telling them how good it is myself.
CryptoKitties was the spark that lit the NFT fire inside me. I had previously been "sparked" to explore mining Ethereum when I realized machines could work for you and make money. Discovering CryptoKitties shortly after I started mining made me more convinced that blockchain technology could shape the future. The idea that I could take two NFTs and create a new one that had potential to be more valuable than either of the ones used to make it was wildly appealing to me. That project was where I cut my teeth and learned about the technology, mechanisms, possibilities, and limitations of blockchains. The community around the project was also where I found my peers who have helped me form my ideas about this space.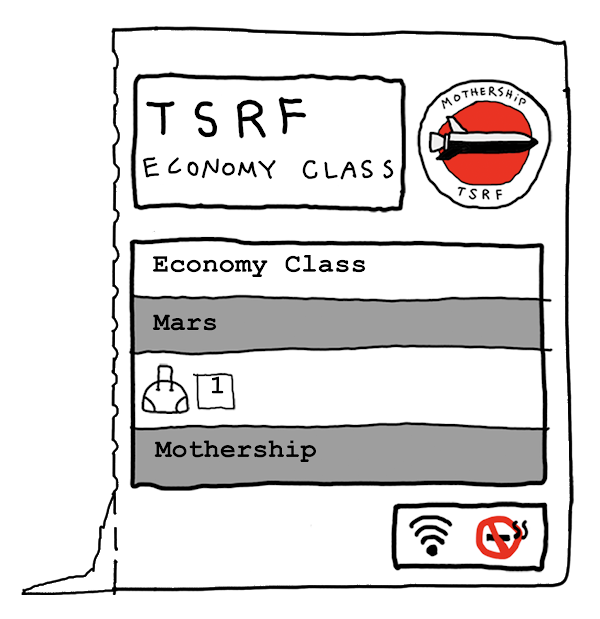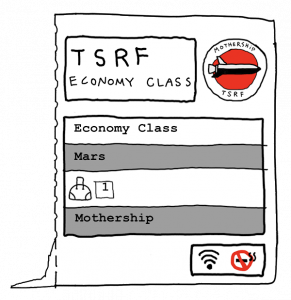 I became familiar with Tom Sachs when he created the Mars Yard Shoe with Nike years ago, and when I saw that he was coming to the NFT space I was immediately interested. His Rocket Factory leveraged the blockchain in ways that go beyond typical projects. You could combine three "components" to form a full rocket, and this is done using a smart contract. We call this composability, and in my opinion it is an under-explored area of this technology so far. So I get excited when I see stuff like that. Furthermore, these assembled NFTs became real model rockets that Tom and his team launched on your behalf or with you in person at special events. Rocket Factory keeps introducing new phases. We went to Mars with our rockets and mined Mars rocks, a new series of NFTs that is laying the groundwork for the third phase of the project where more fun and excitement awaits. Rocket Factory is an amazingly well-done project by an extremely talented artist. 
John Orion Young, or JOY, is an early NFT artist who draws in VR. His work is different than anything I've seen. I love that VR art and NFT art are both incredibly young, and he's doing both with such great energy. I really connect with his creations on an emotional level. The same can be said for Giant Swan, who also works with VR. I know both these artists fairly well—as far as collector/artist relationships go—and there are times when I see the struggles of Giant Swan's real life take shape in his VR sculptures. In those moments I feel like I've glimpsed something beyond art. He bears his soul and puts it right into this virtual space for all to see. It leaves me in awe. Math is probably one of the coolest NFT projects no one knows about. Alxo, a fellow CryptoKitties community member, decided one day to show us all how to make an NFT project, and Math was born. I discussed composability above; this project is pure composability. You add numbers together to make new numbers. If you own a number that is used to make a new number, you get paid a part of the fee. Eventually these numbers got big. I'm not a big math person, but as I understand, once the numbers get big enough you can use them to represent things like pixels or a pixel map. I'll skip over the parts I don't fully recall, but the end result of this project was MathRGB, which drew images on a pixel grid using math. I paid some people who were good at math to make me some really cool and meaningful NFTs, like the Avastars logo. And of course, this is all 100 percent on-chain in every possible way, which makes it even cooler in my book. I don't know if Alxo is ever going to do another NFT project, but if he does, I know he will show us something equally as cool as he did in the beginning of 2020 with Math.
—As told to Brian Droitcour
---