DROP PAGE NOW LIVE: Click here for more information, and to mint!
Fragments is a series of 7,000 NFTs by James Jean commissioned by Outland, with technical support provided by Zora. The series is entirely hand-drawn and presents a series of fantastical characters that are distilled from the artist's imagination. What Jean describes as "mythic beings", each character bears a unique persona on a pentagonal frame in his signature psychedelic color palette. Fragments features visual elements that have appeared within Jean's works throughout his career, including his interest in the painting traditions of European, Chinese, and Japanese old Masters, and so offers a retrospective exploration of his artistic practice.
James Jean is renowned for his painterly aesthetic which ranges from expressionistic to precise rendering and incorporates techniques from art historical traditions, including Baroque painting to Japanese woodblock prints and Chinese silk scroll paintings. Jean has been the subject of solo exhibitions at Kaikai Kiki Gallery, Tokyo (2018); and Lotte Museum of Art, Seoul (2019); amongst others. Jean has also collaborated with Prada, BTS, and film directors Darren Aronofsky and Guillermo del Toro.
Fragments by James Jean will be available on Outland.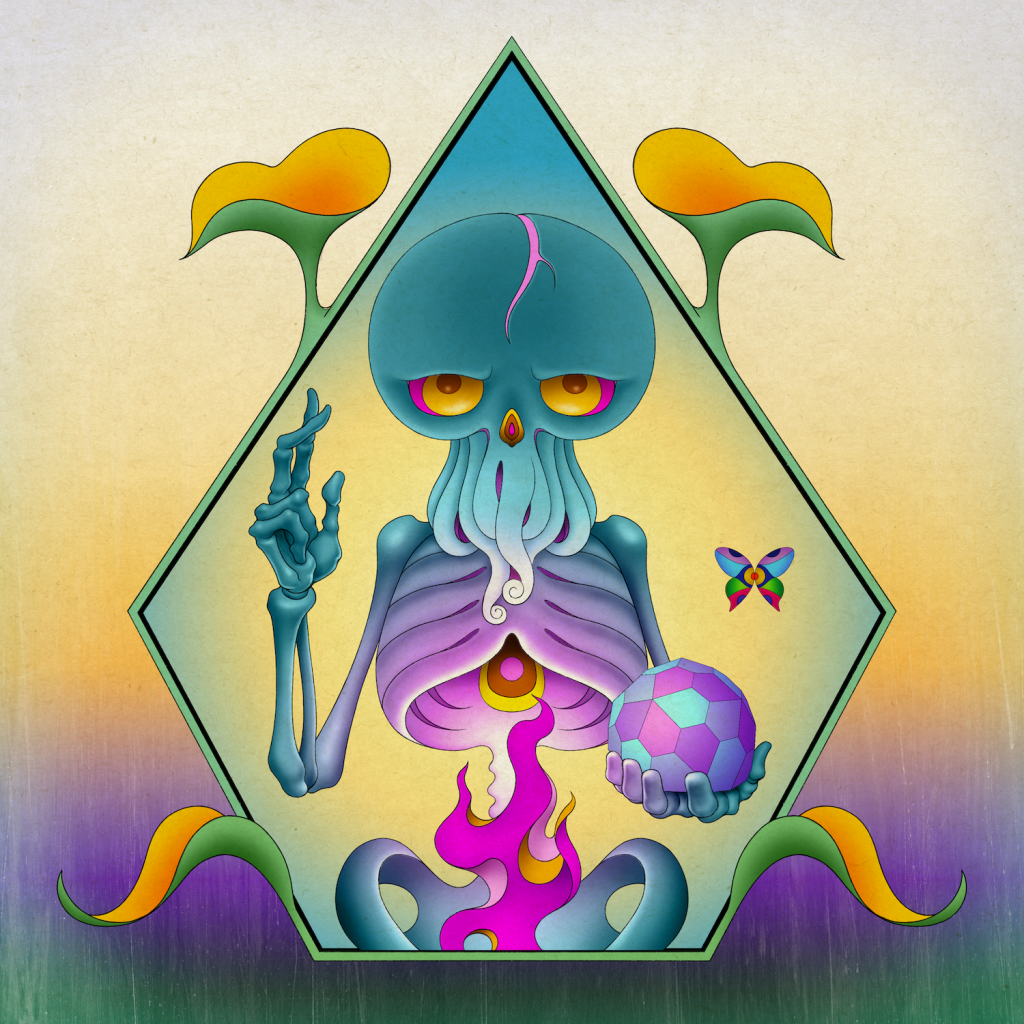 To keep up to date on Outland x James Jean, join our Discord and follow us on Twitter and Instagram.
---