Droves of gallerists, artists, collectors, celebrities, critics, connoisseurs, and party chasers returned to Miami en masse for the city's Art Week after a pandemic hiatus in 2020. They were joined by an energized new group of the NFT-adjacent, who planned a packed week of exhibitions and activations. Miami mayor Francis Suarez, who has become a vocal supporter of cryptocurrency to draw tech money to the city, made an appearance at NFT BZL, a one-day industry convention at the Miami Heat's FTX Arena, and gave remarks at the SuperRare monolith, which showcased works by some four dozen artists on a prism of giant screens downtown.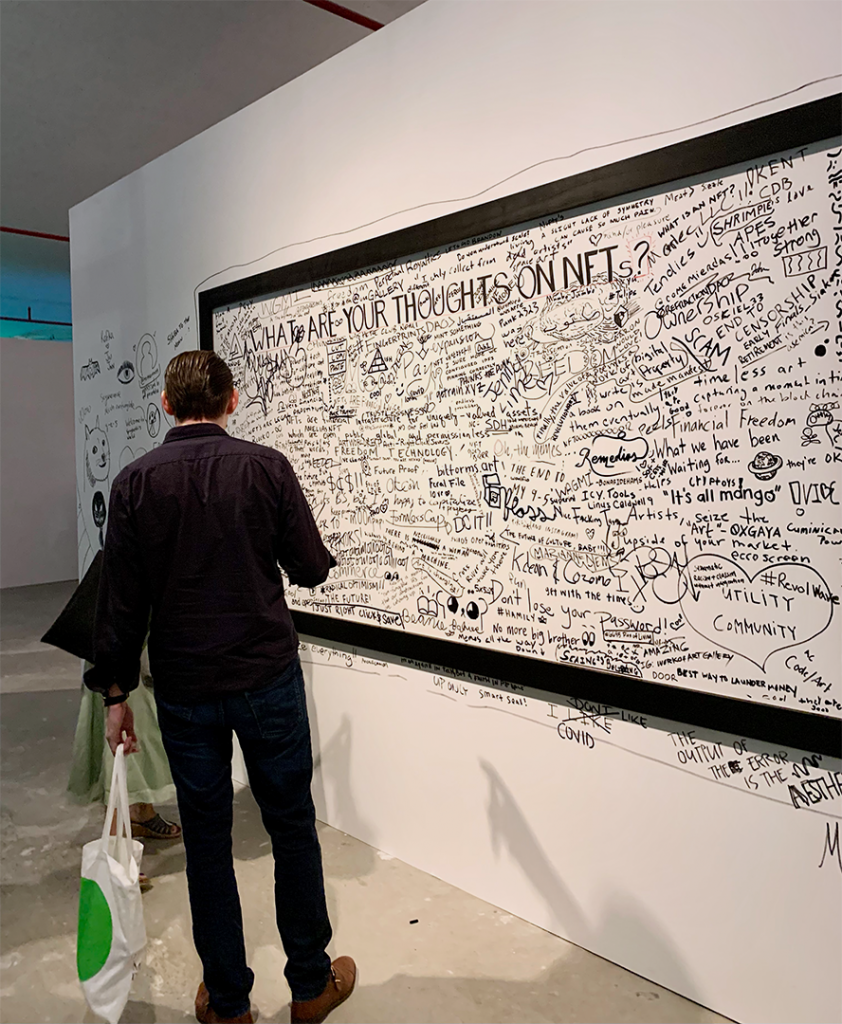 "The Digital," an exhibition organized by ARTXCODE with support from Art Blocks and MoonPay, included works by several prominent generative artists, such as Dmitri Cherniak, Casey Reas, and IX Shells. The art was presented in several mediums: on monitors, as prints, and as projections. There was even a hologram. The undulating rainbow of Chromie Squiggle #4100 by Snowfro (Art Blocks founder Erick Calderon) rotated inside a glass pyramid. The variety of formats reminded visitors of the possibilities for NFT exhibitions beyond installing a row of screens. A participatory homage to Manfred Mohr's Wall Panel (1971) encouraged visitors to write their thoughts on NFTs on a canvas mural. The auction kicks off at thedigital.auction Wednesday and continues through Friday.
Watch our interview with ARTXCODE founder Sofia Garcia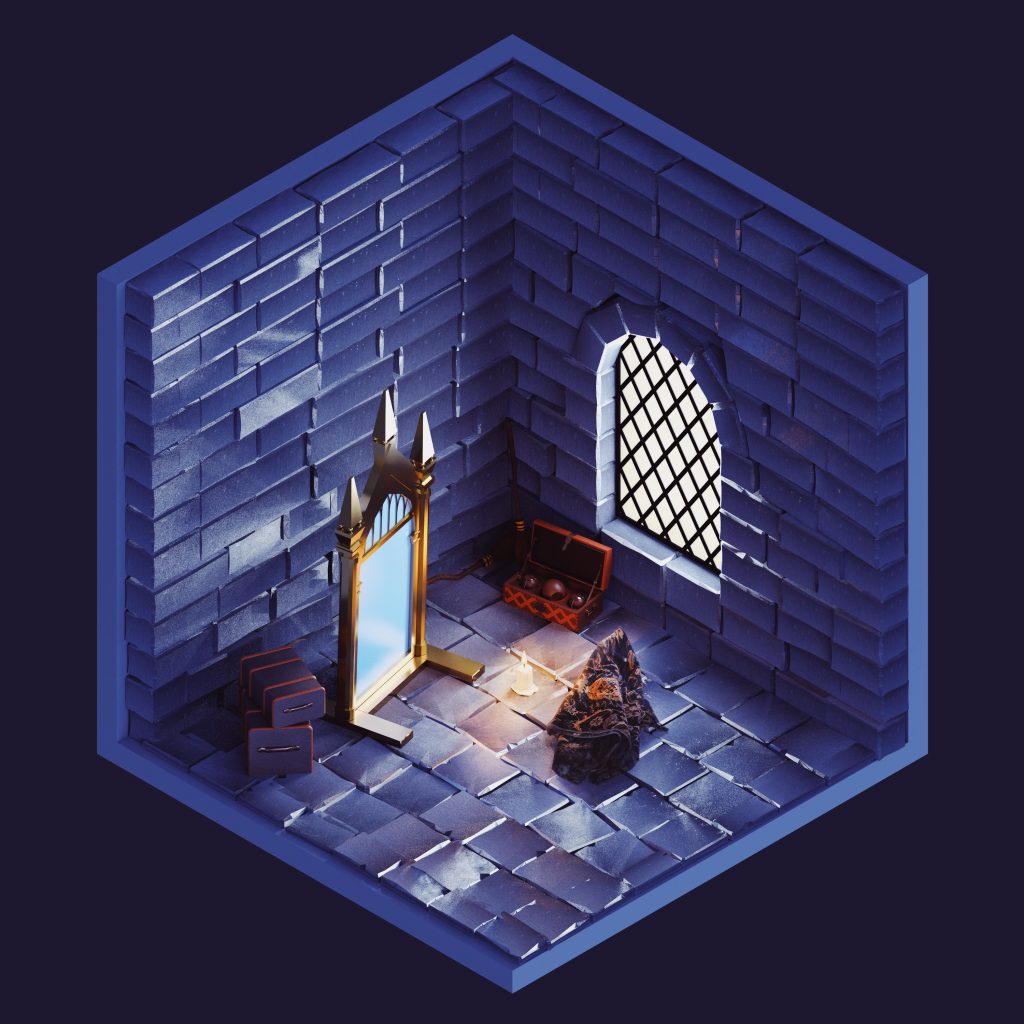 NFT marketplace Foundation hosted two events midweek. FWB token holders were invited to an outdoor concert at Space Park with performances by Erykah Badu and Azaelia Banks, who made waves earlier in the week with a comment on an Instagram post promoting the event that crypto "might be the last way for millennials to amass wealth." The second celebrated the launch of Collections, a new feature on the platform that allows artists to mint NFTs with their own smart contracts, and offers an alternative interface that favors series rather than unique works. The five hundred already available collections on the platform include Amrit Pal Singh's Toy Rooms and Alejandro Cartagena's Suburbia Mexicana Pt. 1 & Pt. 2.
Tezos partnered with Art Basel to bring an NFT art showcase to the Miami Beach Convention Center, with screens displaying work by Helena Sarin, Kevin Abosch, and other artists. Representatives of the Tezos Foundation were on hand to answer questions; most of them sat at a counter with their laptops, like technicians at the Genius Bar, ready to help attendees set up wallets and start collecting art on the Tezos blockchain. To incentivize onboarding, an interactive installation by Mario Klingemann asked viewers to capture a moment from a live animation of mutating faces (like the ones in his 2018 work Memories of Passersby) and mint the still as an NFT. The trick cleverly introduced the audience to the process of making generative art by inviting them to apply a human eye to the selection of images from the neural network's fluid output. The Tezos show was the busiest part of the fair, with lines to gain entry to an inner lounge where Simon Denny had organized a series of conversations.
---