As an architect, Brendan Tadler thinks on a big scale. So it seems natural that his forays into collecting digital art have grown into ambitious plans. He formed Agrippa DAO to continue supporting artists in his collection and build platforms to spotlight their talents in art, music, and film. His collection features works by Nicolas Sassoon, Coco Magnusson, Francoise Gamma, filmmaker and DJ Mr. Oizo, and the pixel art collective eBoy. Several of those artists have created unique works for Dankbots, a PFP collection conceived by Tadler that launches April 12. Tadler spoke to Outland about his tastes and his excitement for collecting means in the digital space.
I started collecting when Ethereum took off and hit 3,000 USD. A lot of Ether owners realized that suddenly they had a lot of funds and the next step was to decide what to do with them. Being an art collector already, it was very instinctual for me to begin collecting digital art. I had connected with Nicolas Sassoon and a few other artists on Twitter, and the platform Foundation had become very prominent at the time in this circle. So I began to study these digital artists and learn about their communities.
The type of art I collected before was so different to what I collect now digitally. But I'm always drawn to something unexpected, something with a little bit of a kink to it. Florian Tomballe is a Belgian artist who is very brutalist. The materials he uses are very masculine and they have this beautiful tension to them. I have a lot of his pieces. I also collect a lot of LeRone Wilson. He's incredible. He uses an ancient technique called encaustics. His work is minimal and clean. It has a subtle, intricate stippling that's unlike anything I've ever seen.
Nicolas's pixel work is like that. It's so intricate and precise. I've started to see similarities between his work and LeRone's. I never thought digital art could be something I'd be interested in, but I've come to love pixel art. I'm a pixel collector.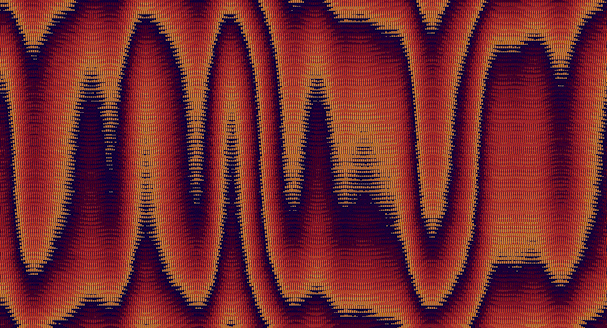 Talking with artists helped me feel comfortable collecting their work. The whole community is so genuine over the internet. And I'd never experienced that before. There's much more one-on-one interaction with artists in the digital space than there is when you're collecting painting.
I like eBoy because they are very brutalist in their approach. Nicolas's work is so intricate it's like symphony. eBoy does something equally symphonic, but with far fewer pixels. That difference in scale was really interesting to me. I have not seen another artist do what they do. They will take individual works that are maybe 50 by 50 pixels and assemble a much larger mural, a fully activated axonometric cityscape. So the composability of what they do really interests me.
Francoise Gamma is completely unique as an artist and as a person or internet entity. He uses open source software to develop his work and his line is very architectural. When I use CAD software, it's a similar kind of line, but the way he manipulates those lines and puts them in motion gives his work an inimitable style.
I spoke with IX Shells a while back. I saw that she was going to become one of the most iconic artists in the space way before it happened. Bitwise Archetypes: SAGE was a collab with Kaigani. I knew it was the last IX Shells piece I could afford before her prices took off. That piece in my collection is probably one of the most important or sentimental to me because I know her work is far more valuable than what I would ever be able to afford now.
Foundation introduced splits to encourage collaboration in the community. They were sculpting the community in such a way that provided guidance on how to build value in the art we collect. Art has value only when there is a shared belief that it's worth something. Foundation understood that connecting collectors to other artists is a great way to organically grow the ecosystem. I collect a lot of Francoise, I collect a lot of Nicolas, I collect a lot of eBoy. These collabs intersect help you learn about other artists. Splits are one of the best things Foundation did for the value of digital art.
I've developed such a friendship with Mr. Oizo. It all started with his collab with eBoy that I bought for 7.7 ETH. I needed this piece. I was bidding against Bharat Krymo, one of the best-known collectors in the space who is more funded than I am. But I couldn't let go of this piece. I started selling off pieces during the auction just so I could own this one collab. And from that point forward, I was obsessed with Mr. Oizo. I researched him and collected more of his work. He's an incredibly talented individual, very multifaceted. He's a musician and electronic music producer and he makes movies, too. He makes me laugh. He's clever.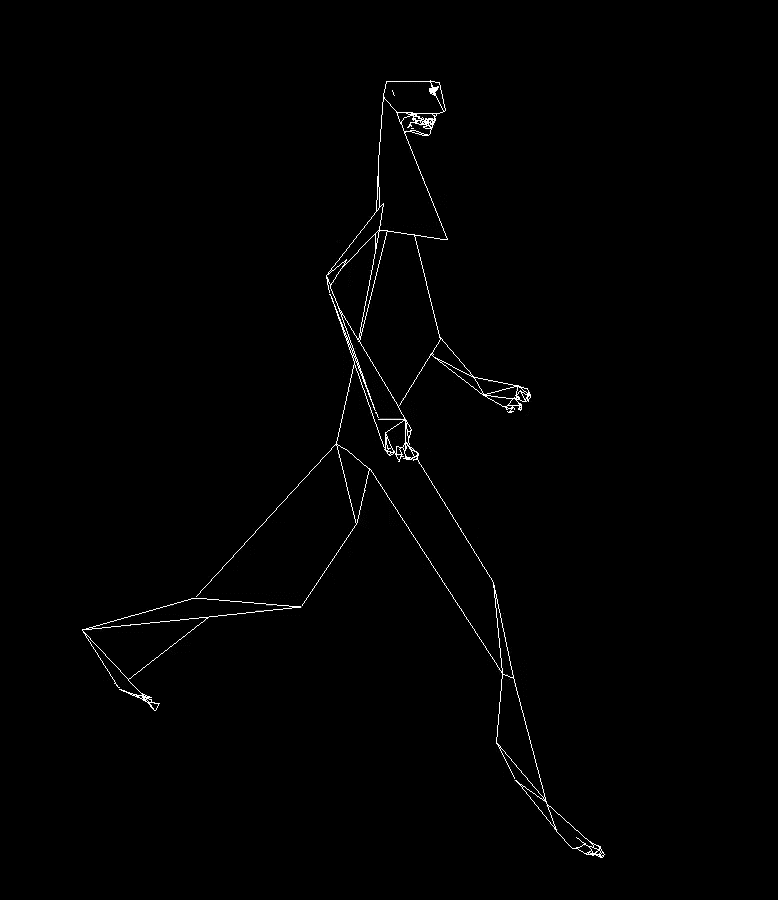 I introduced him to Coco Magnusson, who is so brilliant. There's no other artist that makes me laugh like Coco. I think the space needs more of that, to widen the variety of feelings that you can have when you collect digital art. I want give a much bigger platform to Coco, so everyone can see and enjoy the brilliance of their work.
I like to collect unique works, 1/1s, rather than PFPs or other works from big series. People say that an NFT could be worthless, and that could be true. However if it's made by an artist you support and believe in, and you enjoy looking at or listening to the work, it will always hold value.
I've been engaging with multifaceted artists, like Mr. Oizo, who does art, music, and movies. On these NFT platforms, we can collect music, films, and gifs. As they grow we'll see more multifaceted artists come to the space and showcase everything that they do.
I think that with NFT art the most important thing is to connect with the artist in some capacity, to let them know you believe in them and support them. That's the essence of the future of the NFT ecosystem. That is the foundation of web3. You have to support people. Once you support them, you can open a dialogue for anything. But you have to support by collecting art with real currency. Not likes, not mentions, not comments. If you do that, you can't lose.
—As told to Brian Droitcour
---