Dina Chang is a creative producer and one half of Setta Studio, a multifaceted artistic collaboration with Tim Saccenti founded in 2019. The duo merge photography, motion and computer graphics to create content for clients, while also making art together independent from the commercial sector. Recently, Setta Studio has begun minting their work, and the pair joined Refraction DAO as founding artists. To expand her longtime commitment to supporting other artists. Chang is building a personal collection of NFTs. She discusses some highlights below. 
My career is in commercial post-production for photography and video, and I've always been surrounded by artists. Growing up in southern California, I was mostly friends with illustrators and artists who ended up going to CalArts and ArtCenter, where they built the foundations of what we know as motion graphics today. A lot of them figured out how to start studios and make money being an artist, which is what I've done. I've used those resources to work with artists in New York and Los Angeles, supporting their practices.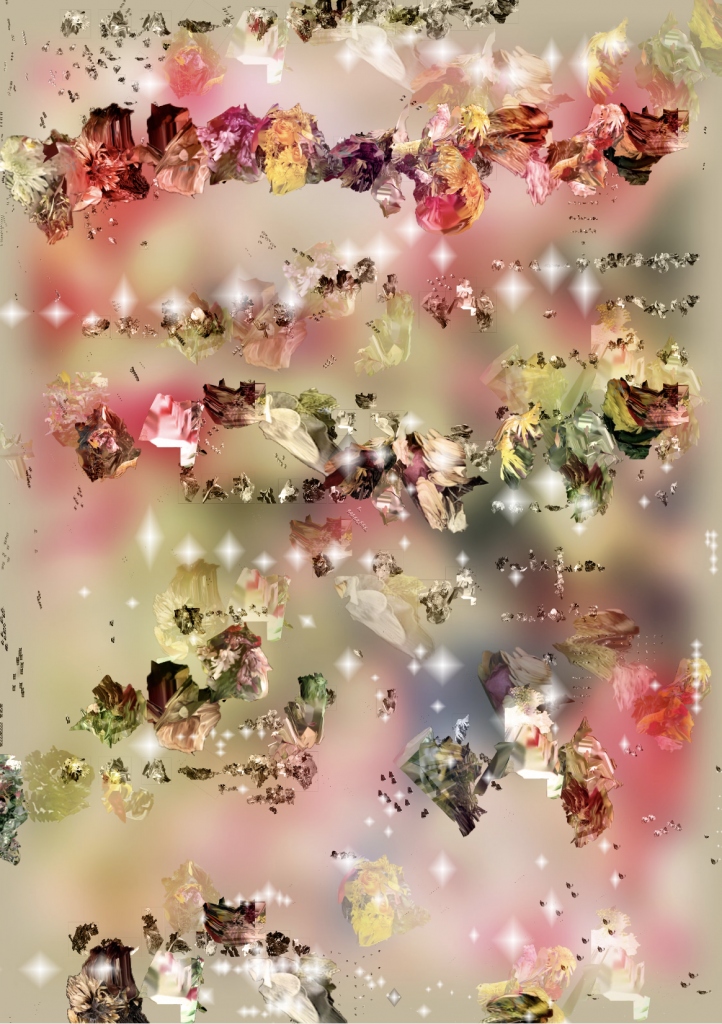 The biggest collaboration in my life has been Setta Studio with Tim Saccenti, who is a music video director, commercial director, and photographer. Tim and I had known each other for over a decade when we decided to work together because we had so many overlapping interests and passions. We've done a lot of interesting and fun fashion editorials—that's an area we always enjoy because there's so much freedom in it, and it's published. We work with photography and 3D, and collaborate with other artists to create something that's much more than photography itself. An example of that is Maximum Grift (2021), which was a failed fashion photo project that Setta Studio and Team Rolfes salvaged and turned into a video, with audio track by our friend Baseck, an experimental electronic musician. 
For decades I have been following digital art, net art, and generative art. In the last couple of years, web3 has created a marketplace for them. It's like giving Tumblr a shopping cart. 
My NFT collection has little to do with the work I make professionally. There's very little photography, and very little portraiture. I enjoy sophisticated yet unhinged things. The artists I'm interested in have a high level of skill and interest in software, and through their mastery of the tools, they've been able to create emotional art. An example of that kind of expression is Katherine Frazer's Painlets v (2401), 2021, which was one of the earliest pieces I collected on Ethereum. It's sublime and beautiful, and just so rich. It's a very joyful work.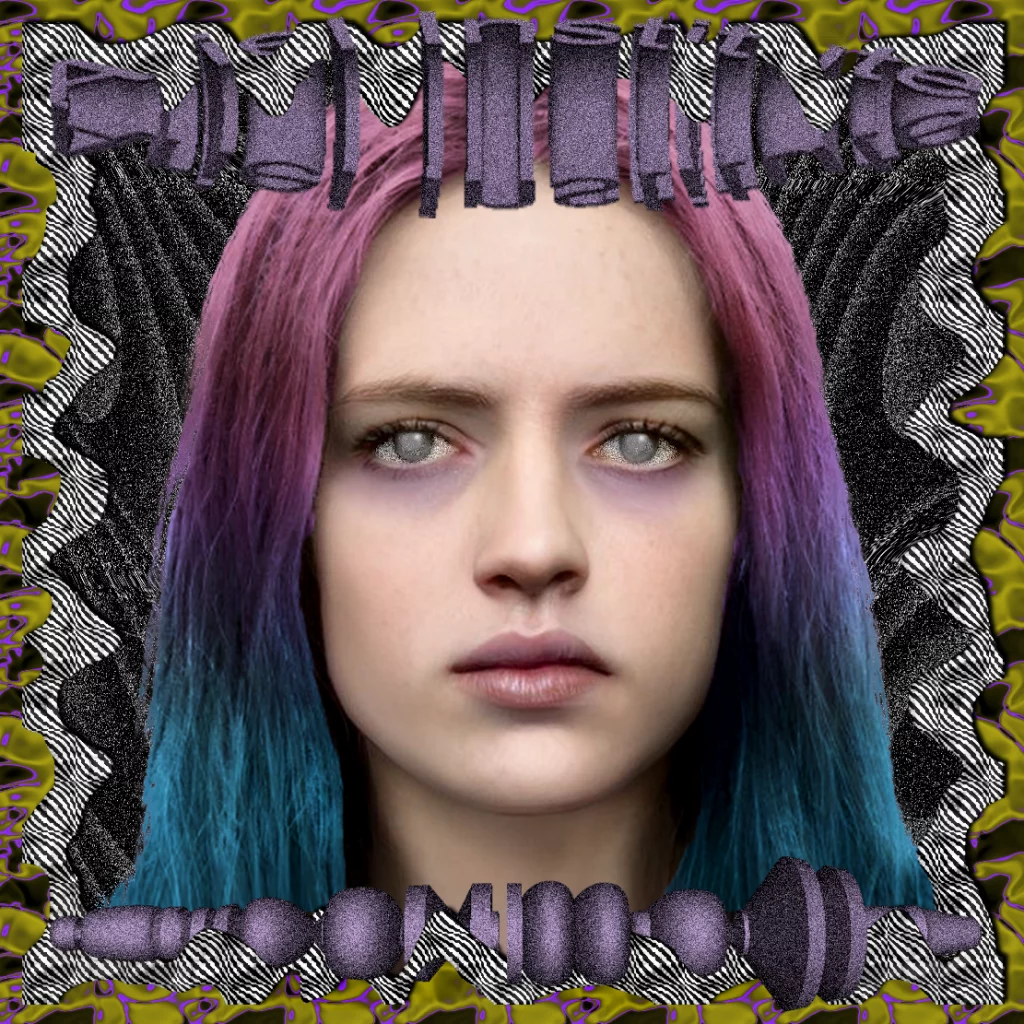 Another of those artists, whom I also know personally, is Kazuhiro Aihara. We're mutual fans of each other. One thing we have in common is that Kazu is a graphic designer by trade, so we share that ability to operate in the commercial and fine art world at the same time. The work in my collection, madam wagmi(*ㆁ᎑ㆁ๑)❢*。 (2022), is a gif made in Photoshop. I've gone through frame by frame to see how he does it. His works have a sense of humor, which I think is missing from a lot of art. 
Ariel Institute's "Avatar Icons" series is one of my favorite projects right now, and the work @annamalina (2022) is a recent acquisition of mine. The artist behind it, Ellie Hedden, makes portraits of other artists by combining their features with AI. There's an uncanny symmetry to the whole series. It's almost too perfect. A lot of people are leaning into AI pretty hard. I love watching that exploration unfold, but I think only a few are pushing the technology into a world where the work transcends the medium to become a weird, amazing expression in itself.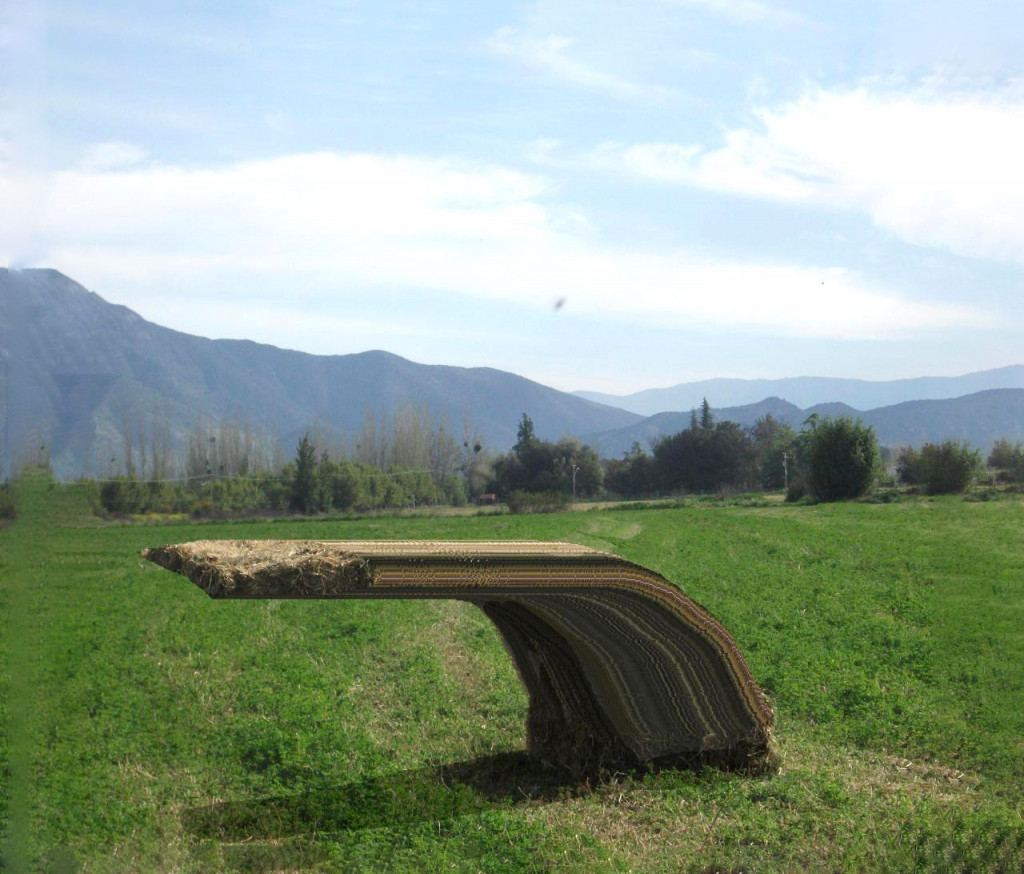 I started collecting digital art on Foundation. There's fantastic work on there, but the Ethereum gas fees made it impossible to collect freely or intuitively. Then the whales came in and bots started battling with collectors—even a bid would end up costing quite a bit in gas. Many of the artists I collect have moved to Tezos, which is a community I feel more connected to. It's easier to collect, and so much fun.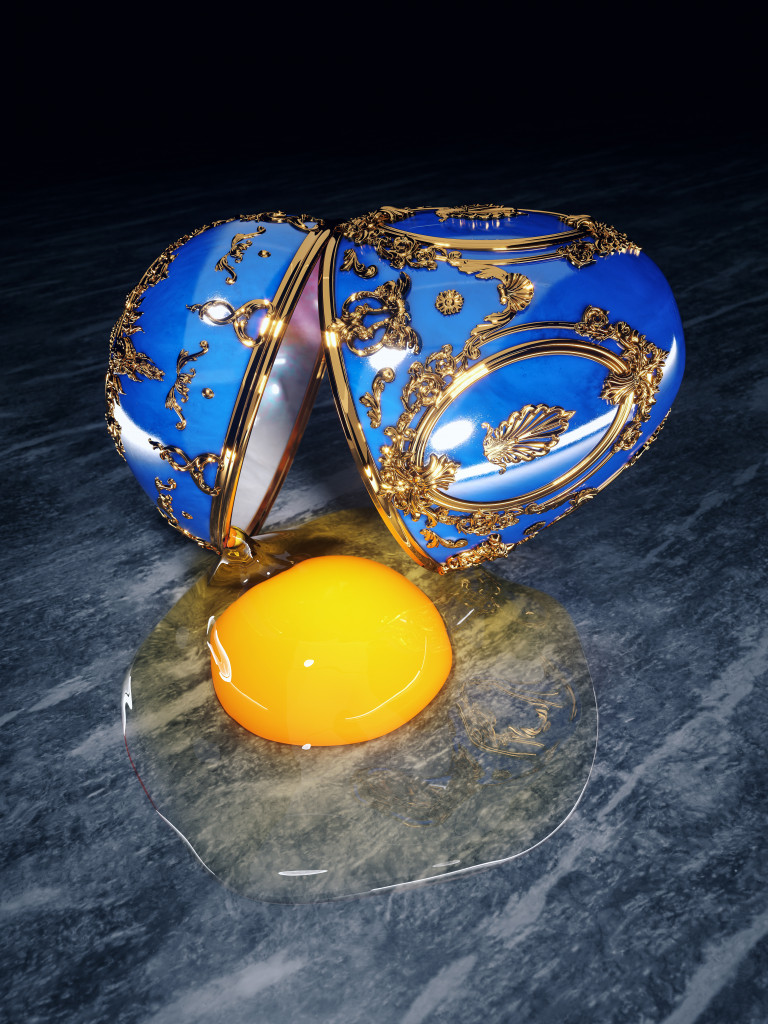 An artist I've built a relationship with through collecting on both Foundation and Tezos is Martin Bruce. His work Puente Alto (2022) is a standout piece in my collection. It's fascinating because it's extremely sculptural and pastoral at the same time. That's something you don't see very often in digital art. He also makes physical paintings that he photographs and mints as NFTs. I find that a lot of really incredible digital artists are in fact talented fine artists. For example, Kim Laughton's October 11, 2019 (2022), a 3D rendering of a cracked faberge egg, is compositionally strong and reveals a deep understanding of art, or even photography. The work feels like a painting: so conceptual, but simple at the same time. I can't stop staring at it.
My collection is like a library of inspiration, my very own archive of beauty. Like my record collection or my physical art collection, it represents emotional connections in my life that are part of my inner world and operate as a constant resource for me to be inspired by. Collecting artwork is deeply personal to me, and I don't really think about it in terms of the public. In my mind, I'm a ghost who runs around the internet collecting beautiful things.
—As told to Lauren Studebaker
---